The CGC system has been built on advancing principles that have been applied to commercial HVAC systems for decades.  This innovative way of applying proven technology provides advanced performance with little technical risk.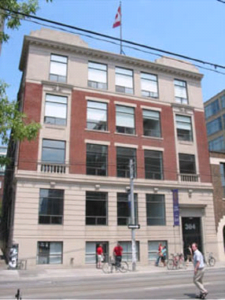 Ellis Building
The Historic Ellis Building on Adelaide Street was purchased by a large architectural firm to house it's own operations. Two of four storey's would be occupied by them immediately and the other two leased out until their needs increased (there is no one occupying these other two floors).  The mechanical contractor was hired to complete the mechanical renovation on a Design-Build basis.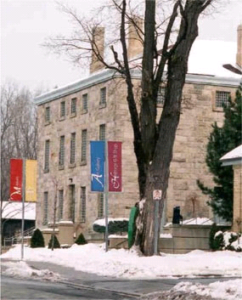 Peel Heritage Museum
The Peel Heritage Museum represents an important part of the region's landscape. The existing heat pumps in the building had reached their life expectancy and were badly in need of replacement. The major challenges in the building included carrying out the renovations while preserving the historic nature of the building. Humidity control was also a critical component in order to safeguard heritage documents.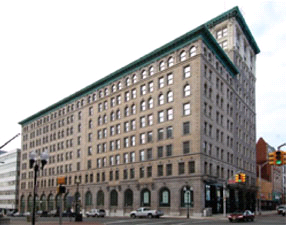 Broad Street Bank
The restoration of this century old skyscraper required an HVAC retrofit.  Preserving the historic nature of the building required a system with a small footprint. Low electrical consumption was a priority due to the limitations of the available services, and the need for greater efficiency.
The CGC Heat Pump System with it's retrofit friendly design proved to be the perfect choice for this historic restoration. The low profile horizontals were concealed in the ceilings and console units were surface mounted with little intrusion on the aesthetic value of the interior. An efficient central heating plant, with the CGC's unique Heat Recovery system, services the entire building. This ultra quiet, super efficient system raised the comfort level of the Broad Street Bank Building, while meeting and exceeding their energy requirements.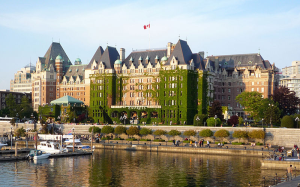 Fairmount Empress Hotel, Victoria, BC
This hotel is one of the oldest and most famous Canadian Landmarks. Renovations will total roughly $30 million to preserve this historical icon.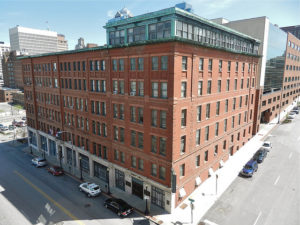 Savoy Hotel, Kansas City, MO
21C Museum is in charge of the renovation and rehabilitation of this 125 year-old building. They will preserve it's historic features while creating a new space for visitors to experience genuine hospitality, and view contemporary art.