How 200 N. Michigan was won in Chicago
COMBINING WATER HEATING LOOP WITHIN THE BULLDOG LOOP
This project was originally designed with regular WSHP. The MUA's had separate water pipes running the entire height of the building.  The Rep presented the idea to the Design Build contractor that they could eliminate that separate MUA loop   if they switched to Bulldog.
Since the Bulldog system operates with warm water, they were able to completely eliminate this separate loop and insert the Bulldog MUA's on the very same loop as the Bulldog HomeKeepers.  They saved substantial capital costs by eliminating this separate loop and going with Bulldog Varipak units.
They were also able to reduce the suite heat pump flow rates from 2.8 GPM/ ton down to 2 GPM/ ton with Bulldog which resulted in smaller pumps & Cooling tower.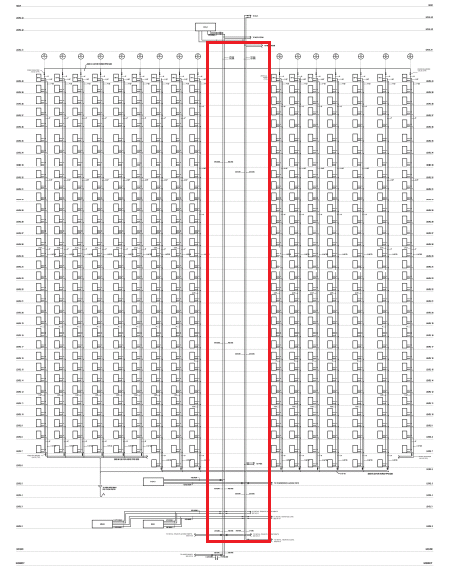 One of two 25,000 CFM MUA units for 200 N Michigan with unit mounted pumps and heat recovery coils.